Zac Zavos
Managing Partner
Zac studied Psychology and Sociology and joined IBM Global Services shortly after graduating. While at IBM, he completed a Master of Commerce (Information Systems & Management). After IBM, Zac worked as a consultant overseas and with Deloitte and ThoughtWorks.
In 2007, Zac and his brother turned a hobby website into a digital media business: Conversant Media. Mike Gregg invested and was a Director of the business from inception. In 2010 Network Ten invested in Conversant Media's flagship sports website, The Roar. By 2016, Zac had bought back Ten's shares and had grown Conversant to a $1m+ EBITDA business. In October 2016, Conversant Media was acquired by ASX listed APN News & Media. Following the acquisition, Zac was CEO of the digital division of APN News & Media, now trading as HT&E.
In 2017, he was named in Mediaweek's Top 25 Media People in Australia. Eighteen months after acquisition, Zac left HT&E to form Shearwater Capital with Mike and Charles.
Zac serves on the Board or Advisory Board for Shearwater portfolio companies Playground, Sitemate, SalesPreso, and Diffuse Energy.
Charles Gibbon
Founding Partner
Charles trained as an econometrician prior to becoming an analyst in London with stockbroker, Kitcat & Aitken. Returning to Australian he managed institutional money with Schroders and Morgan, Grenfell & Co. (Director).
He established his own fund management business, Risk Averse Money Managers (RAMM) and introduced index investing to Australia in the mid-80s. RAMM's 1986 listed vehicle World SPIFF, a global index fund, was the first such Exchange Traded Index Fund. RAMM was subsequently acquired by Macquarie Bank. Charles then set-up Australia's first private equity fund-of-funds, which was a foundation investor in the forerunner of Quadrant Private Equity. Charles served on their investment committees of the first three Quadrant funds.
Charles has made a number of private investments in a personal capacity covering software, digital and agriculture. In Health Communications Network (where he met Mike), he was an early investor and helped it list on the ASX. It was subsequently acquired for $111 million by Primary Healthcare (Healius).
In 2005, Charles invested in WiseTech and was Chairman from 2006 through to 2018. Wisetech listed in 2015. Charles remains a director and a substantial shareholder in the $7b ASX-listed tech company.
Mike Gregg
Founding Partner
Mike started his career in retail, managing Nock & Kirby stores before completing his MBA. He was the GM of the paging business, Link Telecommunications (back when pagers were cool!), before leading a management buy-out of Health Communication Network (HCN) from the government in 1995. As MD, he saw it grow from no staff to an ASX listing during the dotcom days.
HCN acquired eight companies in twelve months of being public and was eventually itself acquired by Primary Healthcare for $111 million. On Mike's last day at HCN, he met Richard White, the founder of WiseTech. Mike invested in 2005 alongside Charles, and has been a Director since. With Charles, he has helped guide WiseTech's global expansion and remains a substantial shareholder.
Mike currently has over 20 direct investments in a wide-range of companies. He is passionate about seeing great founders grow with their businesses.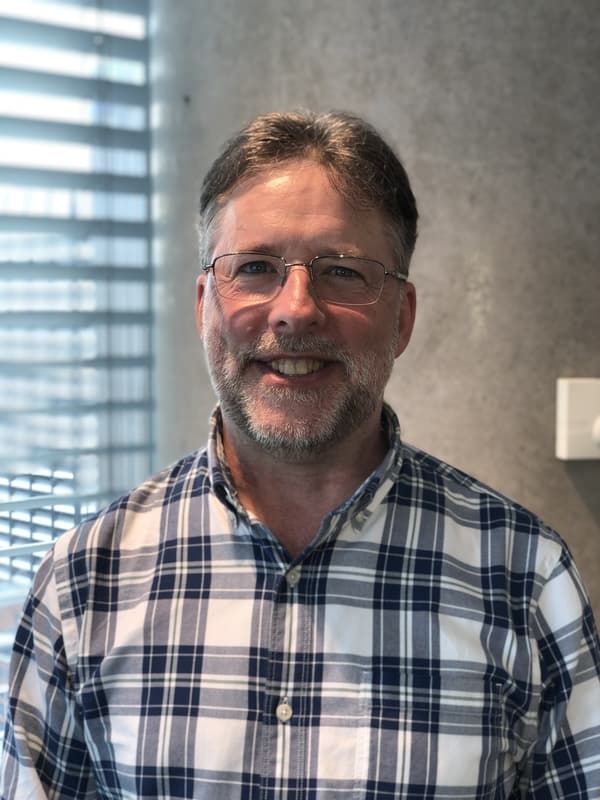 Greg Stevens
Financial Controller
Greg started out as a Chartered Accountant in the taxation divisions of Coopers & Lybrand and Price Waterhouse, before becoming International Taxation Manager at Telstra. The following fifteen years were spent at home bringing up his two boys.
In 2015 Greg commenced as the financial accountant at Conversant Media and continued in this role after the acquisition by APN News & Media until January 2019. Greg is now the financial controller at Shearwater Growth Equity as well as Audience Republic, one of the earliest investments by Shearwater.
Jessica Zhan
Intern - Venture Analyst
Jessica is a BSc / BAdv (Hons) student at the University of Sydney, majoring in Computer Science and Philosophy. She graduated in the top 0.35% of the state and previously worked in advisory and as an academic tutor. She's interested in impact investing and innovations that have the potential to make a positive impact.